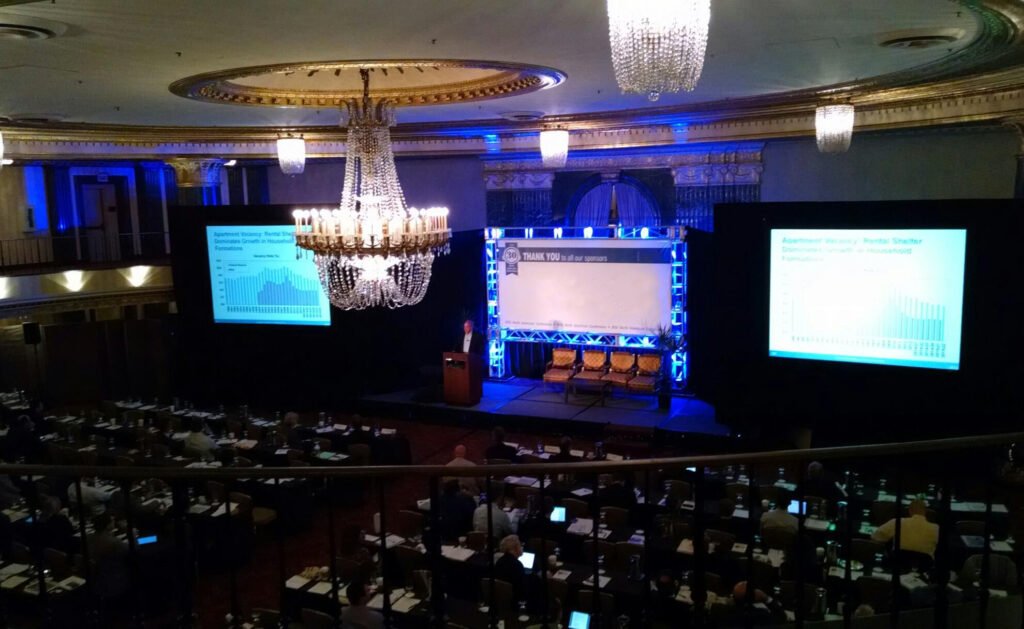 Conferences & Breakout Sessions
From General Sessions, Breakout Rooms and Association Meetings to Fundraisers, Workshops and everything in between, we have all that your event needs to shine. We work with our clients to help determine what their specific equipment and labor needs are, while striving to meet the budgetary requirements for their programs. We can create custom diagrams so you'll be able to see how all of the equipment will fit within your exact event space. If you want your conference to be truly unique, our experts can design creative solutions to give your event that extra WOW element that will captivate and excite your attendees! Our 'Show First Team' will be onsite at the venue to ensure all of the gear is set, tested and ready for action. They can also remain onsite for the duration of your event as well. We'd love the opportunity to show you why live events are our specialty.
Trade Shows & Exhibits
We understand the importance of attracting foot traffic to your trade show booth or exhibit. We're here to help! Exhibit space is always at a premium, so let's make your space stand out by using innovative technology. We can even bring in mobile hotspot solutions to provide Internet capabilities within your space. Whether you need a simple flat screen monitor or would prefer a more elaborate setup using LED Video Tiles to host a game show; we have got you covered. Maybe you'd like to put a phone charging kiosk with a built-in monitor showing your company's message in your space. We can do that. How about having interactive touchscreen monitors in your booth? No problem. Perhaps you really want to create something unique by treating attendees to a virtual reality experience within your booth by using VR headsets. Give us a call and let's make it happen!
Audio Visual Equipment Rentals
At the core of our operation is our ever-expanding inventory of audio visual, computer and office equipment. Our highly skilled warehouse technicians guarantee that all of our equipment passes through a rigorous quality control process consisting of prepping, testing and a thorough cleaning with antibacterial and disinfectant solutions before ever going out the door. We partner directly with several large hotels, event planners, exhibit houses and other AV companies by providing rental equipment when their respective inventories are coming short. Our rentals are available for personal use as well. If you have a last minute need pop up, give us a call and we'll jump right on it for you. We offer hand delivery/pickup services as well as a variety of shipping options, all to help get what you need as quickly as possible.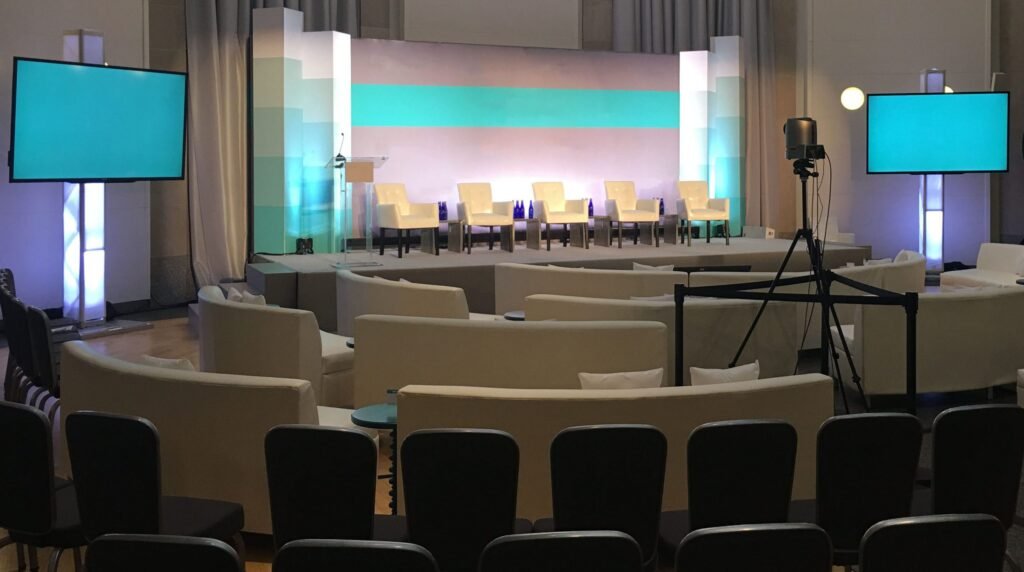 Virtual Events & Webcasting
Virtual events come in all different shapes and sizes. We can help with all of them! Our experts will work with you in determining the best solution for your specific need and audience. Prior to your event, we'll have one of our virtual specialists visit the location and perform a comprehensive site survey. A few areas that are addressed during the site survey include testing the bandwidth to ensure connectivity and analyzing the space to guarantee that all of the necessary equipment will fit. Since there are so many variations and technical aspects associated with virtual events, you'll want to have a knowledgeable partner at your side. That's where we come in.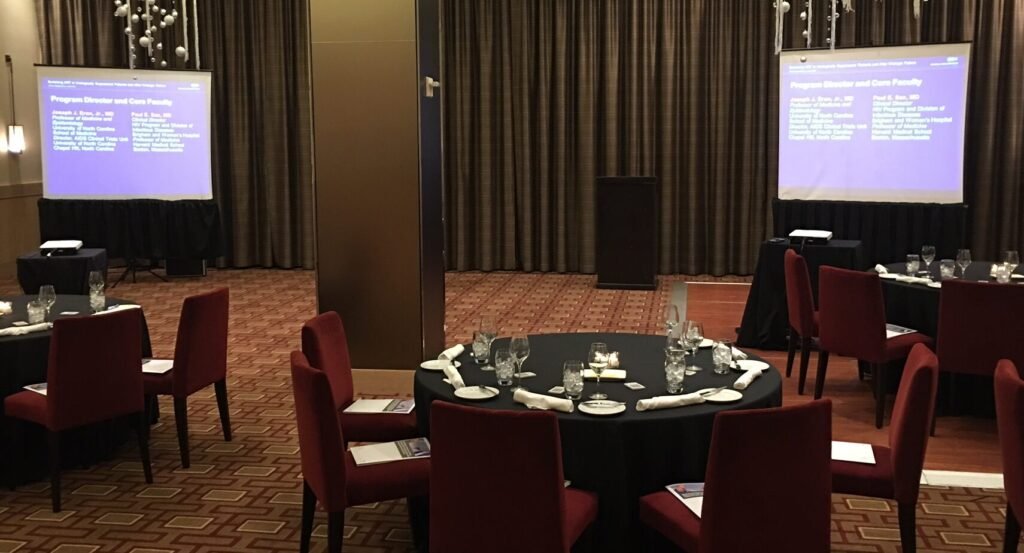 Breakfast, Lunch, & Dinner Meetings
Hosting programs at restaurants, hotels or banquet halls has always been vital for pharmaceutical, medical companies, travel agencies and other enterprises by providing them an opportunity to present content to their audiences. Every week we support countless meetings across the country, both in-person and virtually. Does your company have a series of meetings scheduled that all require audio visual equipment and support? We're here to assist in making your life easier by serving as your sole representative in covering all of your programs nationwide. Be it a breakfast, lunch, dinner program or cocktail hour, virtual or in-person, we have the technology and technicians ready to assist in delivering your material to your guests.
Computer/Tablet Customization & Networking
Our extensive inventory of computers and tablets contains PC laptops and desktops, MacBooks, Chromebooks, iPads and Surface Pros. We have a wide range of units covering all specification needs from basic workstations to super high-end gaming machines. We can fully customize our computers and tablets to meet your exact hardware and software requirements. Our highly skilled IT technicians are available to set up computers and any onsite networking that your event requires. We'll arrive at the venue with all of the essential networking equipment and cabling to get you connected for file sharing, internet access, printer sharing, and more.
Video & Audio Recording & Editing
We have the technology and professionals available to assist with video and audio recordings as well as post production editing. For a basic audio recording, we can have a technician set up all of the equipment and then remain onsite to operate and monitor the recording. For video recordings, once we understand your needs we can propose different options to best fit your event. Whether it's a single camera shoot or using multiple cameras to capture different angles, we can make it all happen. We'll also discuss with you all that we can accomplish during post production editing process. Allow us the opportunity to handle your recordings. We know that you'll love the results.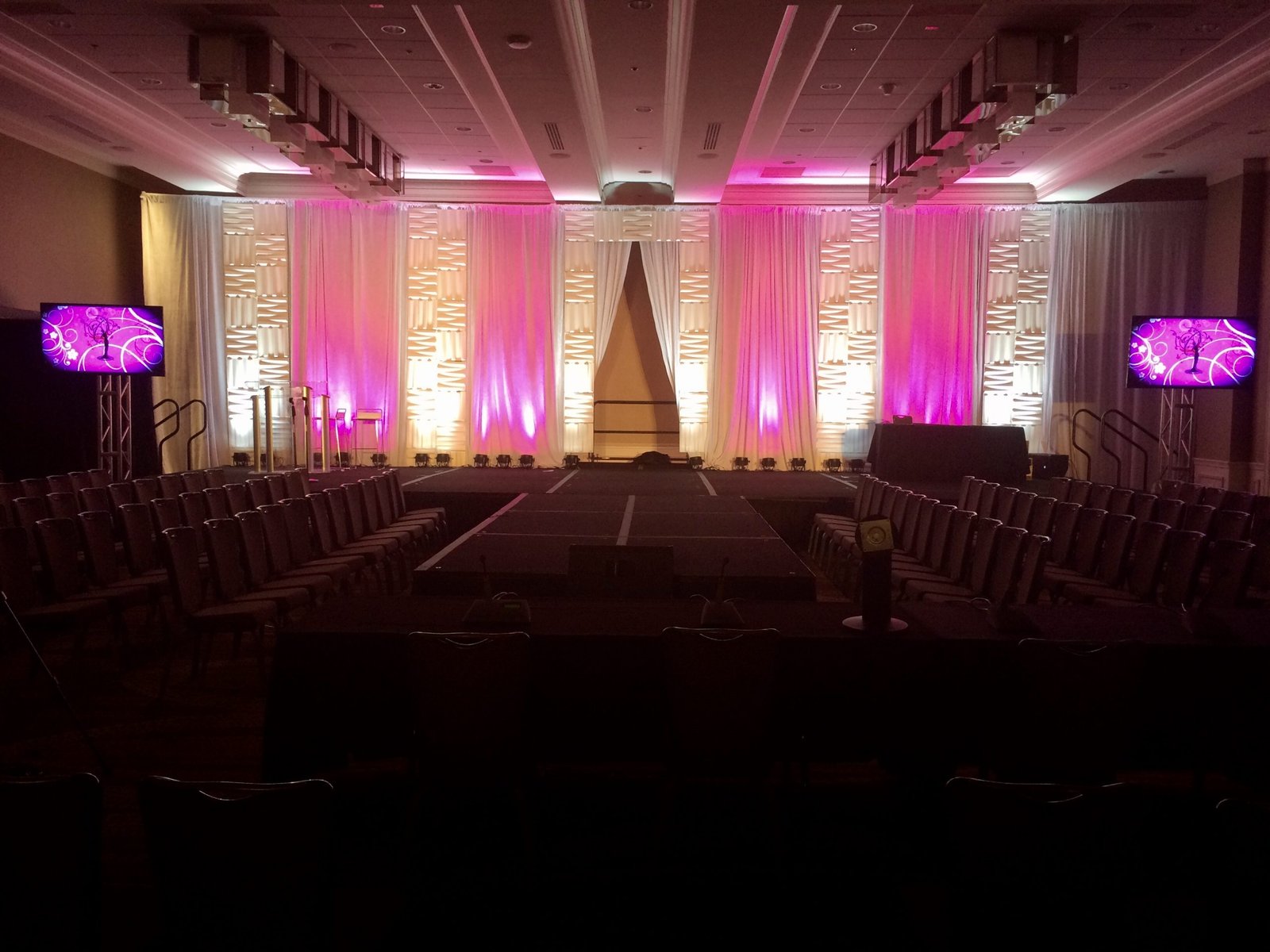 Personal or Private Events
In addition to working with businesses and medical companies, we also help individuals with their personal or private events. We've provided sound systems, projectors, screens and lighting for weddings, parties, beauty pageants, neighborhood movie nights and so much more. Since we are a full-service operation, you can count on us to deliver, set, strike and pickup all of the equipment so you won't have to worry about anything. We can even have a technician or multiple technicians stay at your event to ensure that everything runs smoothly. Whether your event is for a personal gathering in your backyard or for a Fortune 500 summit, we treat all of our client's needs with the utmost importance and commitment.
Registration Setups
Registration areas are of critical importance since they serve as the gateway to an event. We understand how chaotic at times a registration desk can be. That makes having the right technology in place essential. From color or black & white laser printers, copiers and computers to badge printers, monitors and networking equipment, we have it all. Our 'Show First Team' can set up a network specifically configured to your registration area. All of the computers could have access to the internet and print to the same printer or copier. We have flat panel monitors and touchscreens in a wide variety of sizes available for digital signage as well as basic easels for posters. We also could provide tablets setup on kiosk stands. Let's work together in creating a registration solution that fits all of your needs and eases your mind.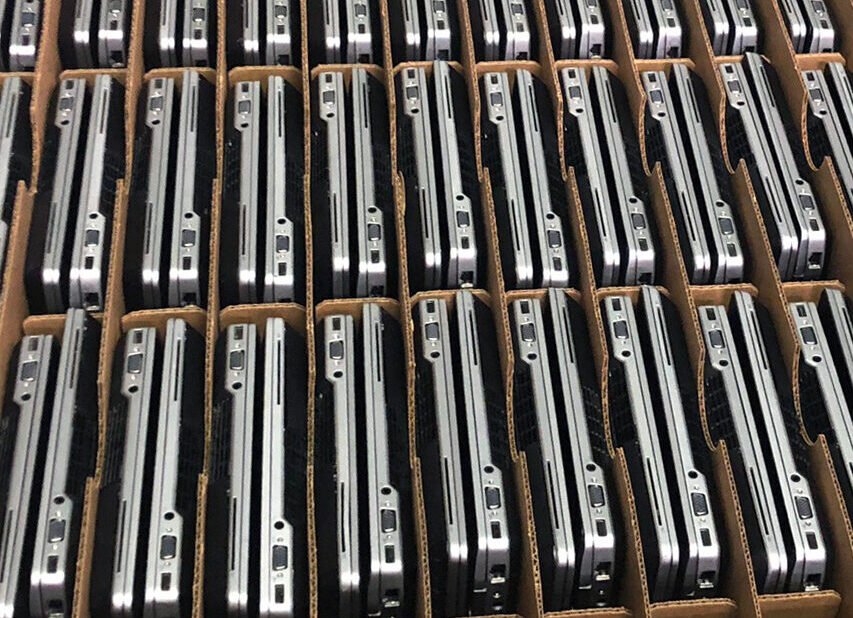 Computer Repairs & Sales
Along with supporting live events, we also specialize in computer repairs and sales. Whether you are a PC or Mac person, sooner or later you're going to run into an issue with how your machine is functioning. We are here to assist with any repairs, upgrades or general maintenance needed to get you back up and running. Additionally, we always have a steady inventory of refurbished computers available for sale. We can even help if you're looking to make a bulk purchase of laptops, desktops, parts or accessories.